The dark web, a hidden realm of the internet, has long intrigued and alarmed both cybersecurity experts and the general public. Often associated with illicit activities and anonymity, it remains a complex and ever-evolving space. As we delve into 2023, it's time to take a closer look at what's currently happening on the dark web and the implications it holds for cybersecurity, law enforcement, and society at large.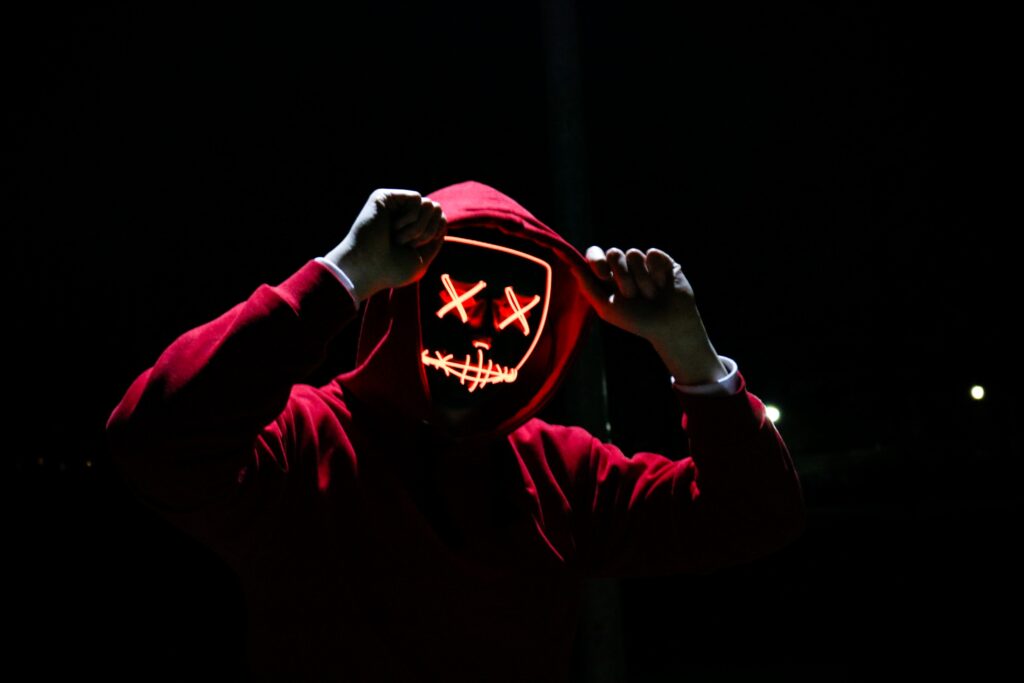 Anonymity and Secrecy Prevail
The dark web is a subset of the deep web, accessible only through specialized software such as Tor (The Onion Router). It's intentionally designed to provide anonymity to users, making it a haven for those seeking to operate beyond the reach of traditional search engines and law enforcement agencies.
Marketplaces and Underground Economies
One of the most notorious aspects of the dark web is its thriving underground economy. Illicit marketplaces offer a range of illegal goods and services, from drugs, weapons, and counterfeit documents to stolen data, hacking tools, and even hitman-for-hire services. These marketplaces operate with cryptocurrencies like Bitcoin and Monero, offering a level of pseudonymity that can make tracing transactions challenging.
Cybercrime-as-a-Service
The dark web has democratized cybercrime, enabling even individuals with limited technical expertise to purchase hacking tools and services. Cybercrime-as-a-Service (CaaS) platforms have lowered the entry barrier for aspiring cybercriminals, leading to an increase in cyberattacks ranging from phishing campaigns to ransomware attacks.
Ransomware Reigns Supreme
Ransomware attacks continue to dominate the dark web landscape. Cybercriminals exploit vulnerabilities in systems, encrypt data, and demand payment in cryptocurrency for its release. These attacks have become not only a lucrative revenue stream for attackers but also a global threat that affects individuals, businesses, and critical infrastructure.
Data Breaches and Leaks
Stolen data from high-profile breaches often finds its way onto the dark web, where it's bought and sold by cybercriminals. This data can include personal information, login credentials, medical records, and more. The dark web serves as a marketplace for this information, where it can be used for identity theft, fraud, and further cyberattacks.
Extortion and Blackmail
Extortion and blackmail schemes thrive on the dark web. Cybercriminals acquire compromising or sensitive information and threaten to expose it unless a ransom is paid. This tactic can be particularly effective when targeting individuals, celebrities, or public figures.
The Escalation of State-Sponsored Activity
Nation-states have increasingly turned to the dark web to conduct covert operations, espionage, and influence campaigns. These activities range from gathering intelligence to disseminating disinformation and sowing discord. The veil of anonymity the dark web provides can make attributing these activities to specific actors challenging.
Emergence of New Threats
While traditional threats like drug trafficking and cybercrime remain prevalent, new and emerging threats are also gaining traction. Deepfake services, offering the creation of highly realistic fake videos and audio recordings, have become available for purchase. Additionally, underground forums have been observed discussing potential attacks on emerging technologies like artificial intelligence and the Internet of Things (IoT).
Defensive Strategies and Law Enforcement Efforts
Addressing the challenges posed by the dark web requires a multifaceted approach:
Increased Cybersecurity: Individuals and organizations must prioritize robust cybersecurity measures, including strong password practices, regular software updates, and employee training to prevent phishing attacks.

Collaboration: Law enforcement agencies, governments, and technology companies must collaborate to develop tools and strategies for tracking and combating cybercrime on the dark web.

Blockchain Analytics: Blockchain analytics firms are playing a pivotal role in tracing cryptocurrency transactions on the dark web. These firms work closely with authorities to identify patterns and track down cybercriminals.

Education and Awareness: Public awareness campaigns can educate individuals about the dangers of the dark web and encourage responsible online behavior.
Conclusion
As we navigate the complexities of the dark web in 2023, it's clear that this hidden digital landscape continues to evolve, adapt, and pose challenges to cybersecurity, law enforcement, and society at large. While it's important to acknowledge its potential for facilitating malicious activities, it's equally important to recognize the efforts being made to address these challenges and create a safer digital environment for all.