The command prompt is the best tool you can use to do the maximum tasks of the windows operating system.  For eg. You can do all kinds of networking tasks like checking internet connection through ipconfig. There are lots of commands available for the windows that you can use to run the whole window machine.
Today we are going to share with our readers how you can do chat with your friend without any application or social networking website. Yes, it is possible, we are going to tell everyone that you can also do chat with someone through the command prompt. Below are the given steps that you can follow.
1. Go to Start and type notepad.
2. Open your notepad and type these codes into it.
     @echo off
     :A
     Cls
     echo MESSENGER
     set /p n=User:
     set /p m=Message:
     net send %n% %m%
     Pause
     Goto A
3.  Now save this file as of your specific location with the .bat extension. For eg. chat.bat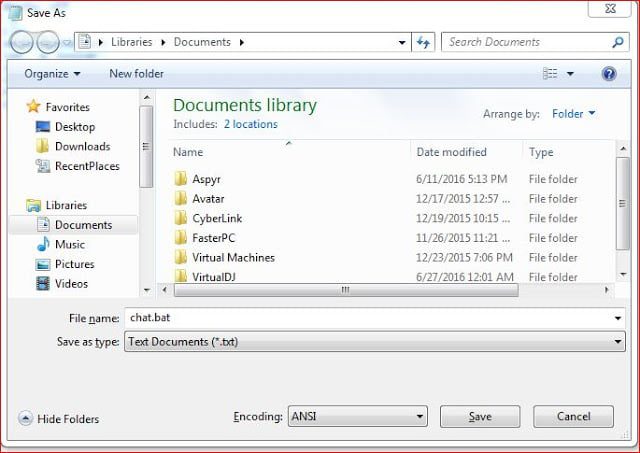 4. Now open that file. When you double click on that file it will open another command prompt window. It will show MESSENGER and user.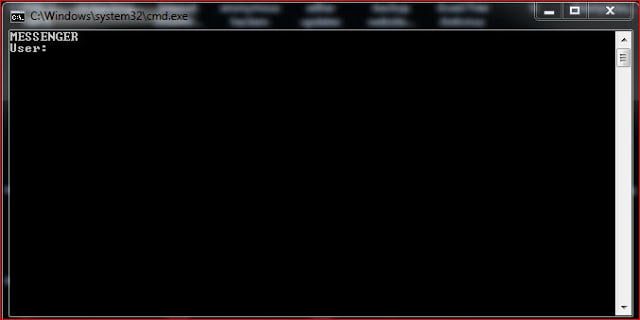 5. In the user column, type your friend's computer machine IP address.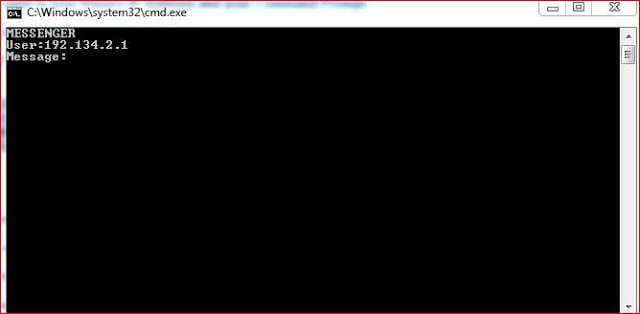 6. Now type your message and press enter.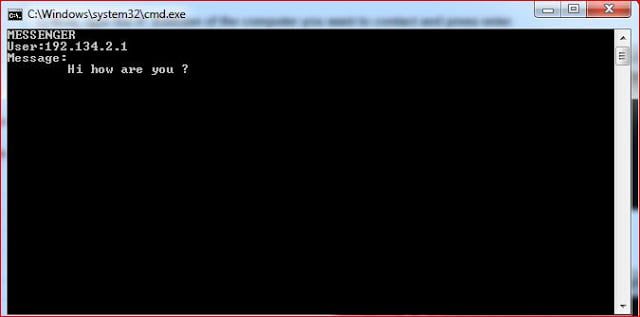 That's it. Now you can do chat with each other without any browser or an application. For more interesting articles get in touch with us.