In the vast expanse of the internet, a digital collective known as Anonymous has emerged, blurring the lines between online activism and hacking. This loosely organized group, made up of individuals around the world, has been involved in various activities, ranging from advocating for free speech to launching cyber-attacks on entities they deem unjust. The interaction between Anonymous, hacktivism, and law enforcement is a complex dance that unfolds in the ever-evolving landscape of cyberspace.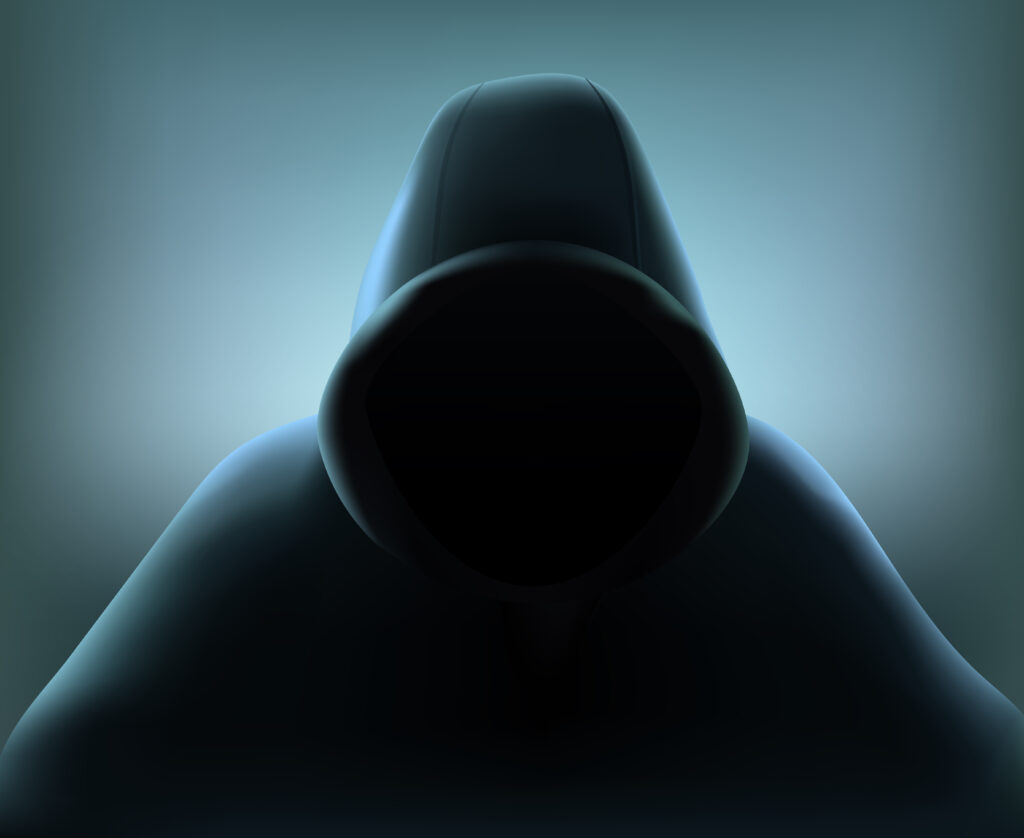 Anonymous: The Masked Activists:

Anonymous, often recognized by its iconic Guy Fawkes mask, is not a conventional organization with a centralized structure. Instead, it operates as a decentralized collective of individuals, known as "Anons," united by a shared commitment to activism. Their activities span a spectrum, from participating in online campaigns to orchestrating more disruptive actions through hacking.

Hacktivism: A Blend of Hacking and Activism:

Hacktivism is the fusion of hacking techniques with activist principles, where individuals or groups use their technological skills to advance a social or political cause. Anonymous, as a prominent hacktivist collective, employs various tactics to draw attention to issues such as censorship, privacy violations, and social injustices. While some actions are seen as digital protests, others cross legal boundaries, leading to conflicts with law enforcement.

The Grey Area of Digital Activism:

The nature of hacktivism places it in a grey area, where motivations can range from noble intentions to more controversial objectives. Some view hacktivism as a form of digital civil disobedience, a means to challenge authority and promote change. However, the line between activism and criminal behavior can become blurred, creating challenges for both Anonymous and law enforcement.

Law Enforcement's Response:

The actions of Anonymous have garnered attention from law enforcement agencies globally. When hacktivist activities cross legal boundaries, authorities are tasked with identifying and apprehending those responsible. This has led to a game of cat and mouse between law enforcement and Anonymous, with the latter often leveraging the anonymity provided by the digital realm.

Legitimate Activism vs. Illegal Activities:

Anonymous has been involved in both legitimate activism and activities that violate the law. Legitimate actions include participating in online movements, raising awareness, and promoting free speech. However, illegal activities, such as unauthorized access to computer systems or distributed denial-of-service (DDoS) attacks, lead to clashes with law enforcement.

Challenges of Attribution:

One of the significant challenges law enforcement faces in dealing with Anonymous is the difficulty of attribution. The decentralized and anonymous nature of the collective makes it challenging to identify specific individuals responsible for hacktivist activities. This creates a cat-and-mouse dynamic, where Anonymous members strive to maintain their anonymity, while law enforcement seeks ways to unmask them.

Legal Grey Areas and Jurisdictional Challenges:

The global nature of the internet poses jurisdictional challenges for law enforcement. Anonymous operates across borders, making it challenging for authorities to pursue legal actions effectively. Additionally, the legal framework surrounding hacktivism varies, and determining the legality of specific actions can be complex.

The Impact of Operations:

Anonymous has carried out operations that gained both praise and criticism. Operations like "Operation Payback" targeted entities engaging in perceived injustices, while others, like "Operation Darknet," focused on combating illegal activities. However, the disruptive nature of some operations, such as attacks on government websites, has sparked debates about the ethics of hacktivism.

Public Perception and Support:

Public perception of Anonymous is diverse, with opinions ranging from viewing them as digital vigilantes fighting for justice to condemning their actions as criminal. Some argue that Anonymous fills a void in holding powerful entities accountable, while others criticize their methods as reckless and harmful. The level of public support or condemnation can impact law enforcement's approach to dealing with hacktivism.

Evolution of Law Enforcement Strategies:

Law enforcement agencies have adapted their strategies to combat hacktivism. This includes investing in cybersecurity measures, international cooperation, and developing expertise in digital forensics. However, the evolving nature of technology and the anonymity afforded by the digital realm present ongoing challenges for authorities.

Balancing Cybersecurity and Civil Liberties:

The clash between Anonymous and law enforcement highlights the delicate balance between enhancing cybersecurity and respecting civil liberties. Governments face the challenge of developing policies and legislation that address cyber threats without compromising fundamental rights, such as freedom of expression and privacy.

The Cat-and-Mouse Game Continues:

The dance between Anonymous and law enforcement persists, with each side adapting to the strategies of the other. As technology evolves and hacktivist methods become more sophisticated, law enforcement agencies must continually update their approaches to address emerging cyber threats effectively.

Seeking Dialogue and Resolution:

Some argue that constructive dialogue between hacktivist groups and authorities could lead to a better understanding of the underlying issues. Initiating conversations around topics such as online privacy, censorship, and government transparency may pave the way for addressing concerns without resorting to illegal activities.

The Future Landscape:

The future of the interaction between Anonymous, hacktivism, and law enforcement remains uncertain. As technology advances, the dynamics of this digital dance will continue to evolve, presenting new challenges and opportunities for both hacktivists and authorities alike.
Conclusion:
The relationship between Anonymous, hacktivism, and law enforcement reflects the complexities of the digital age. As the dance continues, striking a balance between cybersecurity measures, protection of civil liberties, and addressing the root causes of hacktivist actions remains a formidable challenge. The evolving landscape of cyberspace will shape the trajectory of this interaction, influencing how society grapples with the intersection of activism, technology, and the law.