The most well-known and well-liked hacker group on this list is, without a doubt Anonymous. Decentralized hacker group well known for distributed denial-of-service (DDoS) cyberattacks Assaults against political figures, foreign nations, and religious organizations are common.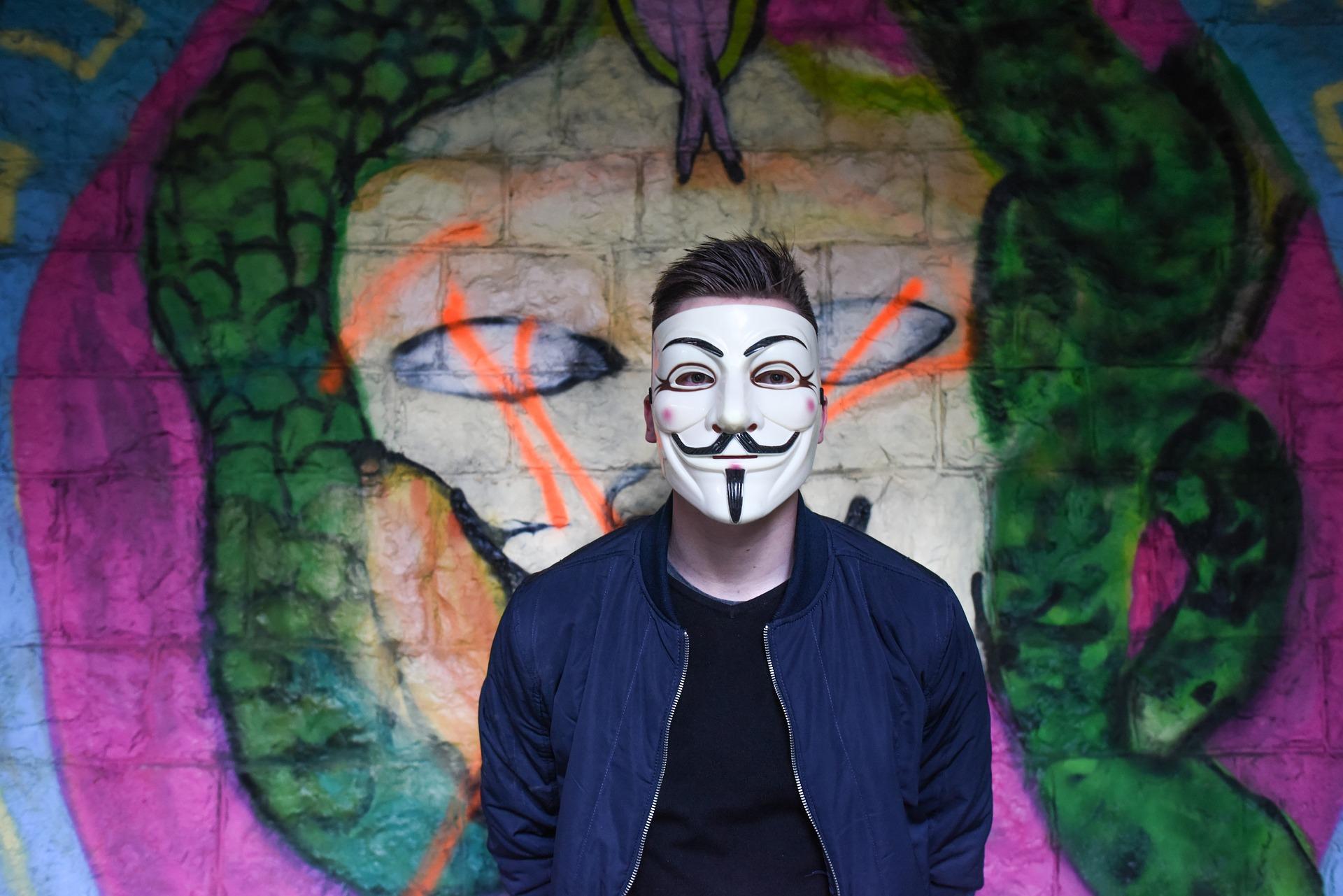 The term "hacktivist" and "terrorist" are used interchangeably to describe Anonymous in certain circles.
How Anonymous Became Infamous?
It is most known for its many cyberattacks against different countries, political institutions and government agencies, companies, and the Church of Scientology. It is a decentralized multinational activist and hacktivist group and movement. Additionally, it is well-known for its many cyberattacks on the United States government and the Church of Scientology.
Foundation of the Group
"Anonymous" was formed in 2003 on the 4chan imageboard to represent the idea of a "global brain" or "hivemind" of people working together online and offline. V for Vendetta-style Guy Fawkes masks are used by anonymous members (also known as anons) to distinguish them from other members in public. As a result, certain group members may choose to cover their faces rather than wear the well-known mask as a disguise in specific situations. Some anonymous users also use voice changers and text-to-speech programs to communicate.
How They Have Evolved
An anonymous, decentralized online community was the first to adopt the concept in its first form, working together in a coordinated manner toward a nebulous, self-imposed goal that was primarily amusing (or lulz). Anonymous gained notoriety for its anti-Scientology hacktivism in 2008 when it launched Project Chanology, a campaign that included public rallies, pranks, and hacking. Activists claimed affiliation with Anonymous-sponsored protests and other events (including direct action) in response to copyright-focused attempts by trade organizations representing the motion picture and recording industries.
Targets of Anonymous
Government agencies in Israel, the United States, Uganda, Tunisia, and elsewhere were among the later targets of Anonymous hacktivism. Also, the Islamic State, copyright protection agencies, child pornographic sites, corporations such as PayPal and Visa, MasterCard, and Sony with the Westboro Baptist Church were under the hacking of anonymous. The Occupy Wall Street campaign and WikiLeaks have both received public backing from Anonymous. Due to the coordinated assaults by LulzSec and Operation AntiSec on U.S. government institutions and media outlets and private enterprises and military contractors, and people, law enforcement became aware of the organizations' activities. As a result of that, there were group arrests.
A number of individuals were arrested. This happened in several countries. This includes the United Kingdom, the United States, the Netherlands, Australia, India, Spain, and Turkey. The arrests were made for participating in Anonymous cyberattacks. Numerous reports have been written on the organization's deeds and accomplishments. They've been referred to as "digital Robin Hoods" and "freedom fighters" by those who support their cause, while others who oppose have referred to them as "cyber terrorists." Anonymous was coined by Time magazine as one of the "100 most influential people in the world" in 2012. Anonymous reemerged in 2020 in support of George Floyd marches and other causes, even though their media prominence had declined by 2018.
Invasion of the Biodiversity Convention's website
An attacker breached the Convention on Biological Diversity's Clearing-House Mechanism (CHM) website, which is a subdomain of the CBD website (CBD). The UN Environment Programme includes the CBD.
Images of hooded individuals in Guy Fawkes masks, the Taiwanese flag and national symbols, recommendations to resolve the Russo-Ukrainian problem, and a music video for the Mandopop song Fragile were among the items that were hacked from the website.
They also included two screenshots of what appeared to be a hack of the ICAO website, a link to an article named "Operation Warp Speed 2.0" for the COVID-19 virus, and an embedded movie showing MIT-developed novel antiviral medications known as DRACO, whose name stands for double-stranded RNA oligomerize.
#OpSamanthaSmith
During the hacking of the official website for the Pingxiang County branch of the Chinese Communist Party (CCP), which is located in Xingtai City in Hebei Province, Anonymous proclaimed the start of "Operation Samantha Smith," also known as #OpSamanthaSmith.In our estimation, the operation aimed to end the war between Russia and Ukraine in 2021–2022.
In the event that NATO-Russia relations in Ukraine intensified, the hacker group also threatened, in red lettering, to hold industrial control systems hostage. Other elements included Anonymous's emblems, a picture of tennis player Peng Shuai, and an additional bonus page captioned "Ah Girls Go Army!" on the website. "The only party to be blamed if we escalate would be the same party that launched it in the first place with military buildups, immature threats, and waves of ludicrous ultimatums," Anonymous said in an apparent warning to Russia. In the message, Anonymous did not indicate who was held responsible.
One of the demands made by Anonymous was that, following Resolution 337 (V), peacekeepers be immediately deployed to prevent "any further provocations" on either side of the frontline, at the very least on the Ukrainian side of the Donbass.
Ransacking the Polar Research Institute of China's Website The Anti-Communist and Anti-Russian Aggression Song and the music video for the Mandopop song Fragile were both destroyed on the Polar Research Institute of China's website by a hacker group, according to the institute's website.They also aimed to promote solutions to the 2021–2022 Russo-Ukrainian conflict by proposing the development of a "neutral grouping" that would include Finland,Ukraine, Georgia, Belarus, Azerbaijan, Armenia, and Moldova. According to Anonymous, "the so-called neutral security belt" may serve as a buffer between NATO and the Collective Security Treaty Organization (CSTO) to alleviate Russia's fears while preserving NATO's image as strong.
Despite this, they agreed that a vote on the area's final destiny might be held in the Donbass region of Ukraine. Yet on the defacement website, in a nod to a prior hacking operation by the organization and in contrast to the paper by senior fellow AnatolLieven, they gave the option of turning over the region in question to a United Nations peacekeeping mission.