Instagram has become one of the most popular social media platforms, serving as a hub for sharing photos, videos, and connecting with friends and followers. With this popularity comes concerns about the security of Instagram accounts and whether it's possible to hack them. In this article, we'll explore the possibilities, the methods hackers use, and the steps you can take to safeguard your Instagram account.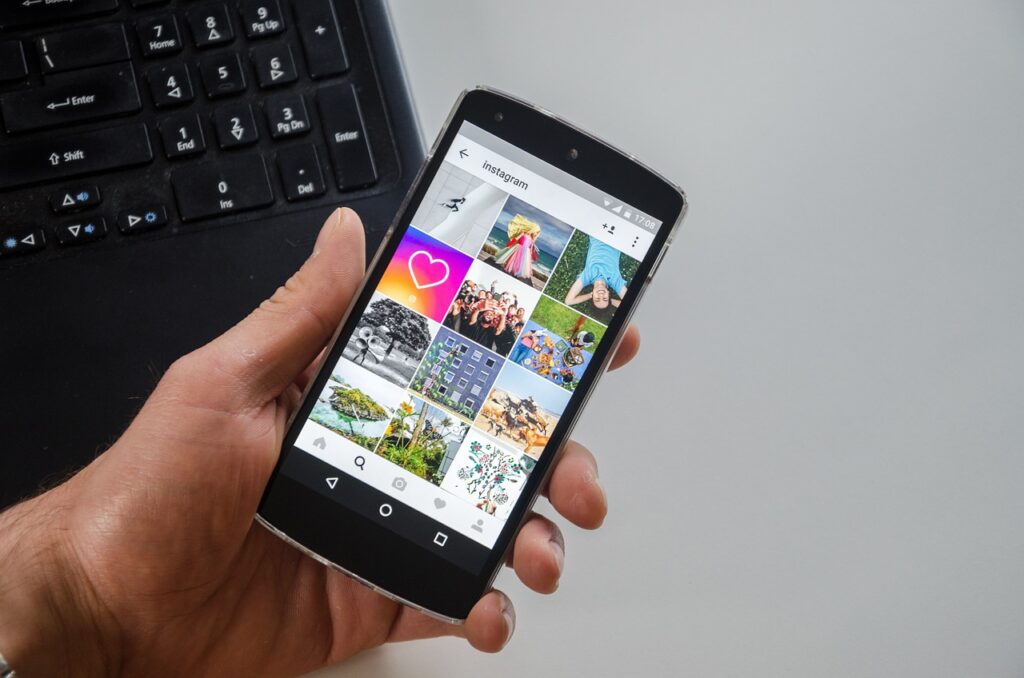 Understanding Instagram Security
Instagram takes security seriously and implements a range of measures to protect user accounts. Key security features and practices include:
Secure Login: Instagram requires users to sign in with a valid email address or phone number and a strong password to access their accounts.

Two-Factor Authentication (2FA): Instagram offers 2FA, an additional layer of security that requires a second verification step, such as a text message code or authentication app.

Secure Connection: Data transmitted between users and Instagram's servers is encrypted, protecting it from interception.

Account Recovery: Users can recover their accounts by providing the associated email or phone number if they forget their login details.

Suspicious Activity Alerts: Instagram notifies users about any suspicious login attempts or changes to their account information.
Is It Possible to Hack an Instagram Account?
The possibility of hacking an Instagram account does exist, but it's important to understand the challenges involved:
Password Protection: Hacking into an Instagram account usually requires knowledge of the account holder's password. If the password is strong and unique, hacking becomes difficult.

Two-Factor Authentication (2FA): Accounts with 2FA enabled add an extra layer of protection, making it significantly more challenging for hackers.

Phishing Attempts: Hackers often employ phishing techniques, which involve tricking users into revealing their login credentials through deceptive emails or websites.

Credential Leaks: Some hackers obtain login credentials from other data breaches and use them to attempt unauthorized access to Instagram accounts.

Brute Force Attacks: Hackers may use software to attempt multiple password combinations, but this is highly ineffective against strong passwords and 2FA.
Potential Risks of Hacking an Instagram Account
If someone successfully hacks an Instagram account, the following risks may arise:
Privacy Invasion: Hackers could access private messages, personal information, photos, and videos, violating the user's privacy.

Impersonation: Hacked accounts can be used for impersonation, spreading false information, or cyberbullying.

Financial Scams: Hackers may misuse an account to conduct financial scams or solicit funds from followers.

Content Manipulation: Unauthorized access can lead to unauthorized posts or deletion of content, damaging the account's reputation.

Identity Theft: Hacked accounts may expose sensitive information and contribute to identity theft.
Protecting Your Instagram Account
To minimize the risk of hacking and protect your Instagram account, consider implementing the following precautions:
Strong Password: Create a strong, unique password for your account, avoiding easily guessable information like birthdays or common phrases.

Two-Factor Authentication (2FA): Always enable 2FA to add an extra layer of security to your account.

Phishing Awareness: Be cautious about clicking on links or providing login credentials to unverified sources. Verify the authenticity of emails and websites.

Regular Password Updates: Change your password periodically, especially if you suspect any security compromise.

Security Alerts: Pay attention to any suspicious activity or login attempts and take action to secure your account.

App Permissions: Review and manage the permissions you grant to third-party apps that have access to your Instagram account.

Account Recovery Information: Ensure your associated email and phone number are up to date for account recovery purposes.
Conclusion
While it's possible in theory to hack an Instagram account, the combination of strong passwords, 2FA, and Instagram's security measures make it a challenging endeavor. Protecting your Instagram account is crucial for safeguarding your privacy, reputation, and personal information.
By following best practices for Instagram security and being vigilant about potential phishing attempts, you can enjoy the benefits of the platform while minimizing the risks associated with hacking attempts. Remember that responsible use and robust security practices are essential for maintaining your online identity.