In the digital age, where our lives are intricately woven into the fabric of the internet, the importance of cybersecurity cannot be overstated. From personal interactions to critical business operations, cybersecurity plays a pivotal role in safeguarding our digital existence. In this article, we'll explore the profound impact of cybersecurity on various aspects of our lives and the broader societal landscape.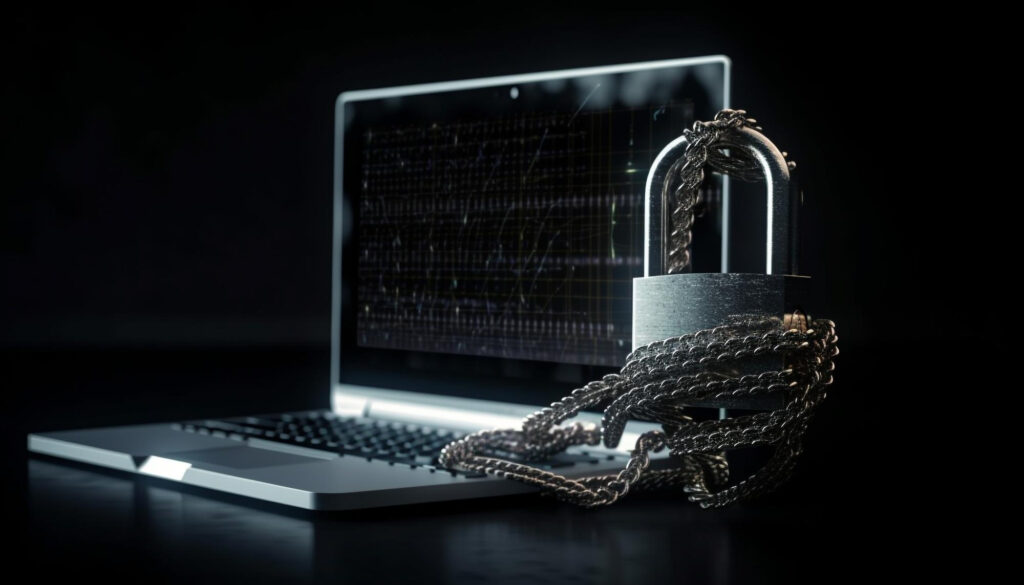 Personal Privacy and Security:

At the heart of cybersecurity is the protection of personal privacy and security. Our online activities, from social media interactions to financial transactions, generate a vast amount of sensitive data. Cybersecurity measures, such as encryption and secure authentication, ensure that this information remains private and secure, shielding individuals from the prying eyes of cybercriminals.

Financial Transactions and Banking:

The digitalization of financial services has transformed the way we manage our money. Online banking, e-commerce transactions, and mobile payment systems have become integral parts of our daily lives. Cybersecurity safeguards these financial transactions, preventing unauthorized access, identity theft, and fraudulent activities that could compromise our financial well-being.

Protection of Personal Devices:

The devices we use daily, such as smartphones, laptops, and tablets, store a treasure trove of personal information. Cybersecurity measures, including antivirus software and secure device configurations, protect these devices from malware, ransomware, and other malicious threats. By securing our personal devices, cybersecurity ensures the integrity and functionality of the tools we rely on.

E-commerce and Online Shopping:

The convenience of online shopping has revolutionized the way we make purchases. However, it comes with the risk of cyber threats targeting our financial information. Cybersecurity protocols implemented by e-commerce platforms safeguard our payment details, ensuring a secure online shopping experience and fostering trust in digital transactions.

Telecommuting and Remote Work:

The rise of remote work has been accelerated by technological advancements, making it crucial to secure the digital infrastructure supporting telecommuting. Cybersecurity measures protect sensitive company data, communications, and the devices employees use to connect remotely. As more individuals work from home, the impact of cybersecurity on maintaining a secure work environment has become paramount.

Healthcare Data Protection:

The healthcare sector holds a wealth of sensitive data, including patient records and medical histories. Cybersecurity in healthcare is critical to protecting this information from unauthorized access and ensuring patient confidentiality. As electronic health records become more prevalent, robust cybersecurity measures are essential for maintaining the privacy and integrity of healthcare data.

Critical Infrastructure Security:

Beyond individual and corporate realms, cybersecurity is integral to the protection of critical infrastructure. Power grids, transportation systems, and water treatment facilities rely on interconnected digital networks. Cybersecurity safeguards these critical systems from cyber attacks that could have far-reaching consequences on public safety and national security.

Education and Remote Learning:

The education landscape has witnessed a significant shift toward remote learning, especially in the face of global challenges. Cybersecurity in education ensures the protection of sensitive student information, secure online learning platforms, and the integrity of digital educational resources. It enables a safe and conducive environment for students and educators alike.

National Security and Cyber Warfare:

The interconnected nature of digital systems has elevated cybersecurity to a matter of national security. Nations invest heavily in cybersecurity to protect against cyber threats and potential acts of cyber warfare. The impact of cybersecurity on national security extends to protecting government institutions, critical infrastructure, and sensitive military information.

Protection Against Cybercrime:

Cybercrime takes various forms, including identity theft, financial fraud, and cyberbullying. Cybersecurity acts as a shield against these criminal activities, preventing unauthorized access to personal information, financial accounts, and online platforms. It contributes to the overall safety and well-being of individuals in the digital space.

Business Continuity and Corporate Security:

For businesses, the impact of cybersecurity is profound in ensuring continuity of operations. Cybersecurity safeguards corporate data, intellectual property, and customer information. It also plays a critical role in preventing disruptions caused by cyber attacks, ensuring the stability and resilience of businesses in an increasingly digital business landscape.

Protection of Intellectual Property:

Intellectual property, including patents, copyrights, and trade secrets, represents a valuable asset for individuals and organizations. Cybersecurity measures protect against unauthorized access and theft of intellectual property, preserving the innovation and competitive advantage of creators and businesses.
Conclusion:
As our lives become increasingly intertwined with digital technologies, the impact of cybersecurity on our existence cannot be overstated. From protecting personal privacy and financial transactions to securing critical infrastructure and national security, cybersecurity serves as a bulwark against a myriad of digital threats. As we navigate the ever-evolving digital landscape, the continued development and implementation of robust cybersecurity measures are essential for ensuring a secure, trustworthy, and resilient digital future.