In a world where cybersecurity is of paramount importance, ethical hacking, or penetration testing, plays a vital role in identifying and mitigating vulnerabilities in computer systems and networks. However, there are scenarios where even the most skilled ethical hackers find themselves unable to compete with the ingenuity and determination of malicious actors. In this article, we'll explore situations in which ethical hacking falls short and discuss the challenges and limitations faced by cybersecurity professionals.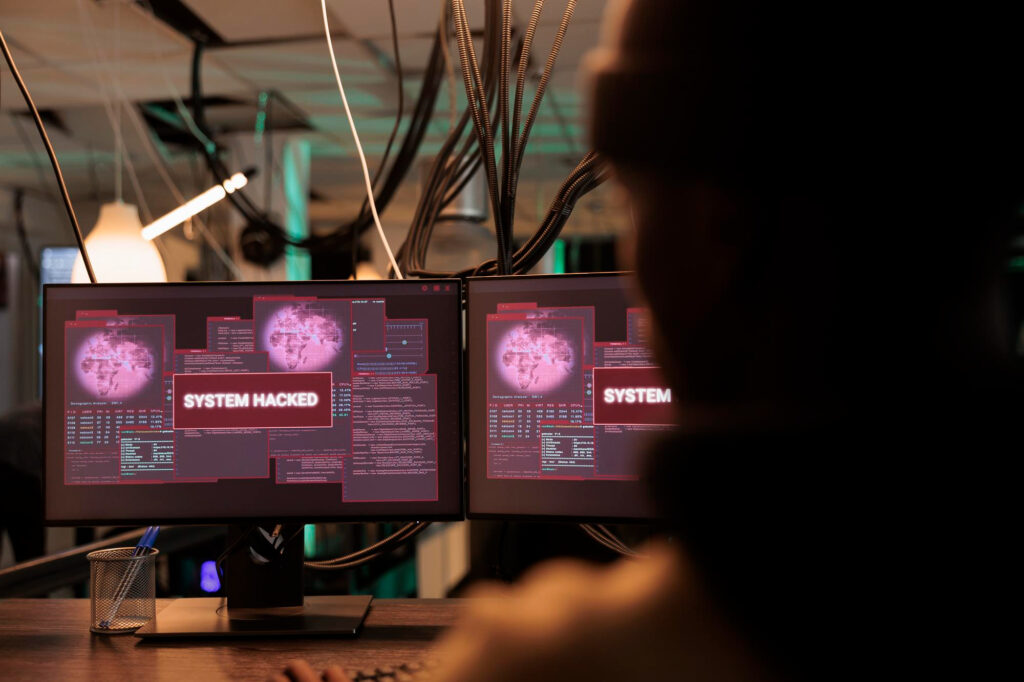 Advanced and Persistent Threat Actors
Advanced and persistent threat actors, often sponsored by nation-states or powerful criminal organizations, possess extensive resources, advanced tools, and a high level of expertise. They engage in targeted and sophisticated attacks that can remain undetected for long periods. These threat actors are well-funded, well-organized, and capable of evading most ethical hacking measures.
Zero-Day Vulnerabilities
Zero-day vulnerabilities are security weaknesses in software or hardware that are unknown to the vendor and, therefore, unpatched. Ethical hackers typically rely on known vulnerabilities to assess security, but when an attacker exploits a zero-day vulnerability, they have a unique advantage. Such attacks are difficult to detect and defend against, as there are no patches or known signatures to rely on.
Insider Threats
Insider threats often come from within an organization and may involve employees, contractors, or business partners. These individuals have insider knowledge, which can make it challenging to detect their malicious activities. Ethical hackers face limitations when dealing with insiders who have legitimate access to systems and data.
Social Engineering
Social engineering attacks leverage human psychology to manipulate individuals into revealing confidential information or taking actions that compromise security. Ethical hackers may implement security awareness training, but even educated users can fall victim to well-crafted social engineering tactics.
APTs (Advanced Persistent Threats)
Advanced Persistent Threats (APTs) are stealthy and continuous cyberattacks, often originating from state-sponsored actors or well-organized criminal groups. APTs are designed to remain undetected over extended periods, allowing attackers to infiltrate and persist within a target's network. Ethical hackers may struggle to detect and prevent APTs due to their long-term and evolving nature.
Encrypted Communications
With the increased use of encryption, attackers can communicate and exchange data without interception or monitoring. Ethical hackers may find it challenging to inspect encrypted traffic, making it difficult to detect malicious activities or unauthorized data transfers.
Supply Chain Attacks
Supply chain attacks target vulnerabilities in software or hardware supply chains, impacting not only the immediate target but also end-users. These attacks can compromise legitimate software updates and result in widespread damage. Ethical hackers often have limited visibility into these supply chains, making detection and prevention more complex.
IoT Devices
The Internet of Things (IoT) encompasses a vast and diverse array of devices, many of which have inadequate security. These devices can be used as entry points or backdoors into a network, and ethical hackers may find it challenging to assess and secure every IoT device within an organization.
Financially Motivated Cybercriminals
Financially motivated cybercriminals often have a strong incentive to continue their activities, making them persistent and resilient. They may be driven by the prospect of financial gain through ransomware attacks, fraud, or identity theft. Ethical hackers may struggle to deter or disrupt these determined actors.
Scale and Complexity
In large and complex organizations or networks, the sheer volume of systems, applications, and data makes ethical hacking a formidable challenge. Ethical hackers may not have the time and resources to thoroughly assess every component, leaving potential gaps in security.
Challenges Faced by Ethical Hackers
Ethical hackers confront a range of challenges that limit their ability to compete with determined adversaries. These challenges include:
Limited Resources: Ethical hackers may lack the financial and technological resources available to threat actors. They often operate with constrained budgets and tools.

Legal and Ethical Boundaries: Ethical hackers must adhere to legal and ethical boundaries, preventing them from using the same tactics as malicious actors.

Lack of Insider Knowledge: Ethical hackers do not possess insider knowledge that may be available to malicious insiders or advanced attackers.

Limited Visibility: Ethical hackers may not have full visibility into an organization's network, making it difficult to detect or prevent threats that exploit unmonitored areas.

Reactive Nature: Ethical hacking is often reactive, responding to known vulnerabilities and threats rather than proactively addressing emerging risks.

Dependence on Known Vulnerabilities: Ethical hackers rely on known vulnerabilities to assess security. This approach is ineffective against zero-day vulnerabilities.

Legal Constraints: Ethical hackers face legal constraints when conducting penetration tests, and unauthorized hacking attempts can lead to criminal charges.
Overcoming Limitations and Enhancing Security
While there are scenarios in which ethical hacking may struggle to compete with determined adversaries, organizations can take several steps to enhance their overall cybersecurity:
Cybersecurity Culture: Foster a culture of cybersecurity awareness within the organization. Educate employees and users about the risks of social engineering and insider threats.

Zero-Day Vulnerability Monitoring: Employ advanced threat detection solutions that focus on identifying zero-day vulnerabilities and suspicious behaviors.

Continuous Monitoring: Implement continuous monitoring systems that can detect unusual activities and potential APTs within the network.

Encryption and Access Control: Ensure robust encryption and access control mechanisms to protect data and limit unauthorized access.

Supply Chain Security: Conduct supply chain risk assessments and work with trusted partners to enhance the security of software and hardware components.

Patch Management: Prioritize timely patching of software and hardware to address known vulnerabilities.

Incident Response Plan: Develop a comprehensive incident response plan that outlines procedures for detecting and responding to cyber threats effectively.
Conclusion
Ethical hacking plays a crucial role in identifying and mitigating vulnerabilities in computer systems and networks, but there are situations where even the most skilled ethical hackers find themselves at a disadvantage. The ingenuity, resources, and determination of advanced threat actors pose significant challenges. Organizations must acknowledge these limitations and take a holistic approach to cybersecurity, focusing on prevention, detection, and response to ensure comprehensive protection against evolving threats.