In the age of digital connectivity, our smartphones have become hubs of personal information and sensitive data. To ensure the safety of our digital lives, having robust security measures in place is essential. Fortunately, a variety of security apps are available to fortify your iPhone's defenses against threats ranging from malware to data breaches. In this article, we'll explore some of the best iPhone security apps that offer top-notch protection for your device and data.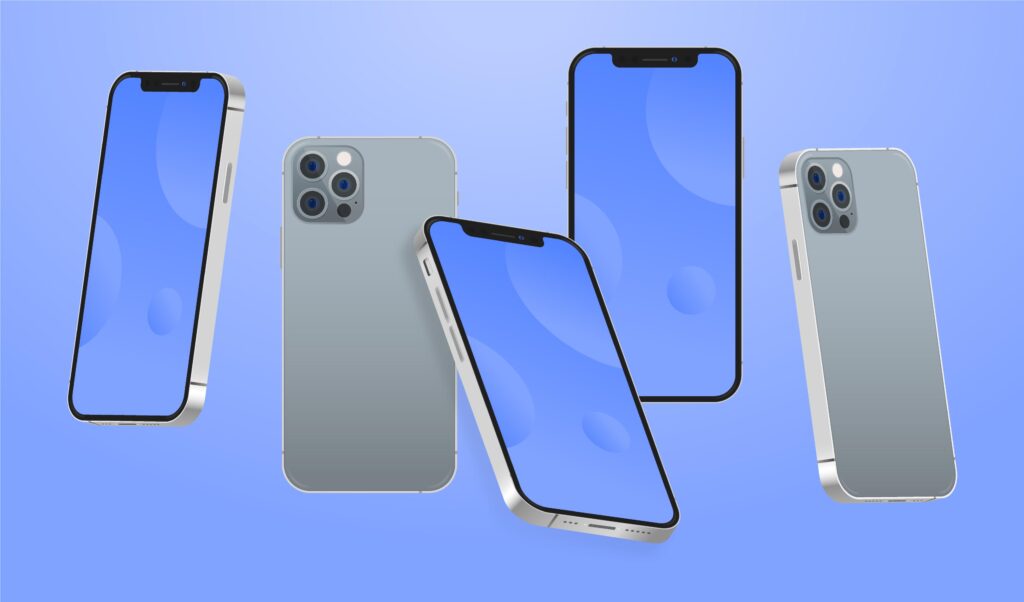 1. Lookout Mobile Security:
Lookout Mobile Security is a comprehensive app that offers advanced protection against a range of threats. It includes features such as:
Malware Protection: Lookout scans your device for malicious apps and files, keeping your iPhone safe from viruses, spyware, and other threats.

Lost Device Tracking: In case your iPhone goes missing, Lookout helps you locate it on a map and even sounds an alarm to help you find it nearby.

Backup and Restore: The app offers automatic backup of your contacts and photos, ensuring that your important data is secure and easily recoverable.
2. Norton Mobile Security:
Known for its trusted reputation in the security realm, Norton Mobile Security brings its expertise to the iPhone with features like:
App Adviser: Norton scans and rates apps on your device based on privacy, security, and battery usage, helping you make informed decisions about the apps you install.

Wi-Fi Security: The app alerts you when you're connected to an unsecure Wi-Fi network, protecting your data from potential cyberattacks.

Web Protection: Norton blocks malicious websites and phishing attempts, safeguarding you from online threats while browsing.
3. McAfee Mobile Security:
McAfee Mobile Security offers a suite of protective features to keep your iPhone secure:
Anti-Theft: The app includes anti-theft capabilities that allow you to remotely locate, lock, and even erase your device in case it's lost or stolen.

Safe Browsing: McAfee warns you about risky websites and prevents phishing attempts, helping you avoid scams and malicious sites.

Media Vault: Protect your sensitive photos and videos with a PIN or Face ID, ensuring that your private content remains confidential.
4. Avast Security & Privacy:
Avast brings its renowned cybersecurity expertise to iOS with features designed to enhance your iPhone's security:
App Lock: Avast lets you lock specific apps with a PIN or fingerprint, adding an extra layer of protection to your sensitive apps.

Photo Vault: Safeguard your private photos from prying eyes by storing them in a secure photo vault with PIN or fingerprint access.

VPN Protection: Avast offers a virtual private network (VPN) that encrypts your internet connection, ensuring your online activities remain private and secure.
5. Trend Micro Mobile Security:
Trend Micro Mobile Security offers a range of features to keep your iPhone safe from digital threats:
Secure Wi-Fi: The app checks the security of Wi-Fi networks and warns you about potential risks, helping you avoid connecting to insecure networks.

Privacy Scanner: Trend Micro scans your social media profiles for privacy settings that could expose your personal information to the public.

Parental Controls: If you're concerned about your children's online activities, the app provides robust parental controls to manage their device usage.
6. F-Secure SAFE:
F-Secure SAFE offers a user-friendly interface and comprehensive security features for iOS users:
Browsing Protection: The app blocks harmful websites and phishing attempts, ensuring a safe browsing experience.

Finder: F-Secure SAFE helps you locate your lost device, lock it remotely, and even erase your data if necessary.

Banking Protection: When you engage in online banking, the app ensures that your connection is secure, protecting your financial transactions from cybercriminals.
In Conclusion
Your iPhone is more than just a communication device; it's a repository of personal data and memories. Safeguarding it against threats is paramount. The security apps mentioned above offer various levels of protection, from malware detection to secure browsing and privacy management. While no app can provide absolute security, using a combination of these tools can significantly reduce the risks associated with modern cyber threats. With the right security apps at your disposal, you can enjoy your iPhone's capabilities while having peace of mind knowing that your digital world is well-guarded.