End of the year or New Year comes with a great discount and offers. Peoples want to do more shopping online in this time period. Most of the trusted brand offers an online discount in this specific time period on their products. Such offers are available on Black Friday, Cyber Monday, Christmas & New Year. Today's time everyone recommends online shopping as compared to an offline shop.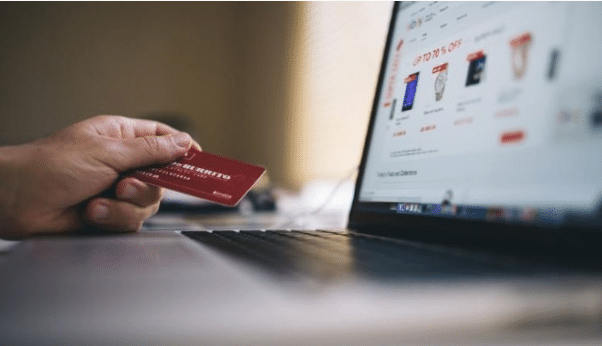 Online shopping is the best way to shop. You don't have to wait for your turn just one click let your product to your door side. But sometimes online shopping is a bit risky. Most of the scammers show flash ads to attract people. If you click on these ads to shop, it will let you to the malicious website and ask you to add your credit or debit card detail. It will create a big problem if you fill your detail. Maybe they will steal your credit card detail.
So, if you don't want to be a victim of these kinds of scams, we have a few suggestions for you which are very much important while you do want to shop online. Read carefully.
1. Always visit the official Website
This is the most important point if you want to shop online always visit the official website of that particular brand where you do want to shop. But one thing, how do you know that website you visit runs by the brand. The very easy method is to guess the official website is, Go to Google and type brand name and after that official website. For e.g. "Nike official website". Google automatically shows you the official website at top of the chart in its result. The second thing is, most of the shopping websites are using SSL (Secure Socket Layer). You can easily see their https secure connection in the URL bar.
2. Beware from Phishing Scams
Most of the phishing scams happen via Email. The scammer creates website clones to attract the customers with a variety of offers. They could send you the website link with malicious code. If you click on that link you will get trapped. So be careful before clicking any of the links in your Gmail box.
3. Always use VPN (Virtual Private Network)
VPN is one of the best tools to hide your online identity. It hides the actual IP address of your system and connects your system with the secure virtual private network. The attacker won't be able to know your system IP address, because your system connects with the virtual IP and it's hard to decode.
4. Use Ad Blocker Extension
Ads are the worst thing while you do want to shop online. Google ads are ok but few third party ads open pop-up windows without your permission are risky for your system. These kinds of ads preloaded with the malicious scripts and can automatically able to control your PC. For better online shopping experience you can you ads blocker extension. Ad blocker work with the every single browsre like Mozilla Firefox & Google.
Every browser like Google Chrome, Mozilla Firefox has supported ad blocker.
5. Don't Save Credit or Debit Card Detail
Credit or debit card detail is more sensitive thing while you're doing shop online. Every website showing the payment option after the cart. Every person fills their card detail in that section, but read one thing carefully in that section. Don't even check that section which allows the website to save your credit card detail. This will cause you the problem of online theft.
6. Always use Secure Antivirus
Antivirus is the most important part of your system. It protects your system from any kind of online threat. Our recommendation for you is Kaspersky. This is a free tool available on the Internet. It automatically blocks that website which is harmful to your system.
These are a few important things which you need to know before shop online. Expect us.