In a highly anticipated event, tech giant Apple has once again set the stage ablaze with its latest announcements in the Mac lineup. The company's unwavering commitment to innovation was on full display as it unveiled a slew of new products and updates designed to redefine the computing experience.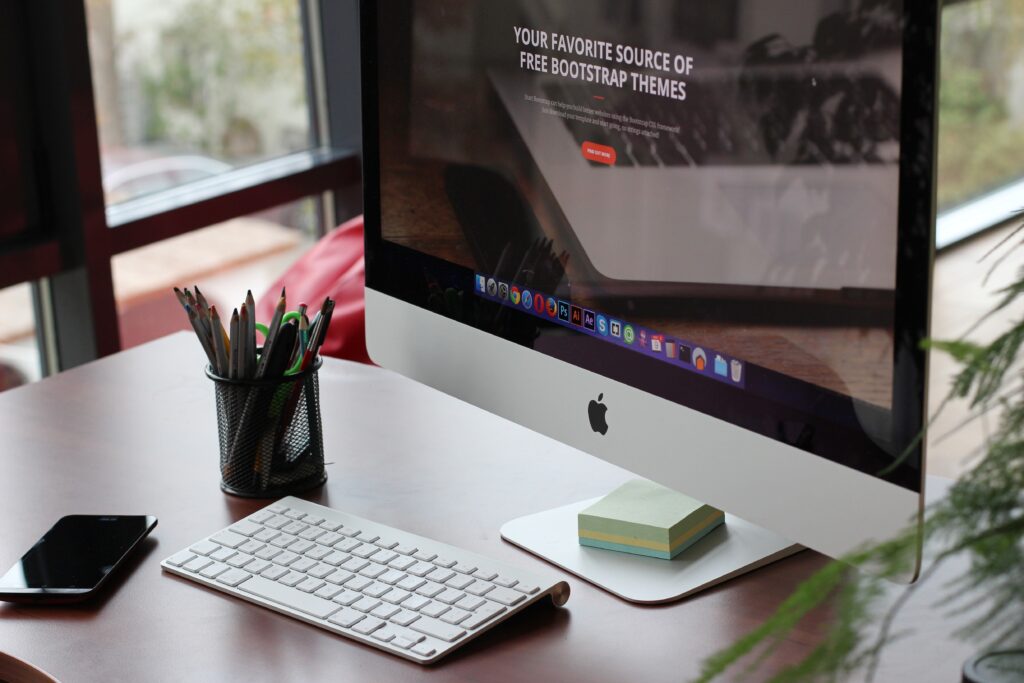 From powerful hardware upgrades to groundbreaking software enhancements, Apple's latest Mac announcements have left enthusiasts and professionals alike buzzing with excitement.
MacBook Pro: The Powerhouse Redefined
At the heart of Apple's latest reveal is the much-anticipated overhaul of the MacBook Pro. This iconic laptop has received a complete redesign that not only enhances its aesthetics but also takes its performance capabilities to unprecedented heights. The standout feature of the new MacBook Pro is its integration of Apple's in-house M1 Pro and M1 Max chips, delivering a quantum leap in processing power and energy efficiency.
The M1 Pro and M1 Max chips mark a pivotal moment for Apple's transition away from Intel processors. Boasting up to 10 CPU cores and an astonishing 32 GPU cores, these chips offer lightning-fast performance that's bound to cater to the demands of creative professionals, developers, and power users. The new chips also introduce an array of advanced technologies, including the Unified Memory Architecture and the Neural Engine, unlocking new possibilities for machine learning tasks and graphics-intensive applications.
But the innovation doesn't stop at the hardware. The new MacBook Pro models also feature Mini-LED Liquid Retina XDR displays, providing exceptional brightness, contrast, and color accuracy. With ProMotion technology offering a refresh rate of up to 120Hz, users can expect smoother scrolling, more responsive interactions, and an immersive visual experience.
macOS Monterey: A Seamless Convergence
Alongside the hardware upgrades, Apple introduced macOS Monterey, the latest iteration of its operating system. This release focuses on creating a seamless convergence between Mac and other Apple devices, enhancing productivity, and pushing the boundaries of collaboration.
One of the standout features of macOS Monterey is Universal Control. This groundbreaking functionality enables users to effortlessly control and move between multiple Apple devices using a single keyboard and mouse or trackpad. Dragging and dropping files, images, and text between a MacBook, an iPad, and an iMac has never been smoother, fostering a new level of fluidity in cross-device workflows.
Continuity gets a boost with features like AirPlay to Mac, allowing users to share and stream content from their iPhone or iPad directly to their Mac's display. With Focus Mode, users can customize their notifications and app interactions to stay on task and minimize distractions, a critical feature for the modern multitasker.
Pro Apps Optimized for M1: Amplifying Creativity
Apple's commitment to empowering creative professionals is further evident in its suite of Pro Apps optimized for the M1 Pro and M1 Max chips. Applications like Final Cut Pro, Logic Pro, and Xcode are reengineered to take full advantage of the exceptional processing power and efficiency these chips offer. This optimization translates to faster rendering times, smoother editing workflows, and improved real-time performance, all of which are music to the ears of filmmakers, musicians, and developers.
Sustainability and Accessibility at the Core
Apple's latest Mac announcements not only focus on innovation but also underscore the company's commitment to sustainability and accessibility. The new MacBook Pro models are made with a high proportion of recycled materials, aligning with Apple's ambitious environmental goals. Additionally, features like VoiceOver and Switch Control ensure that Mac remains accessible to users with diverse needs, emphasizing Apple's dedication to inclusivity.
Conclusion: A New Era of Mac Computing
As the dust settles on Apple's latest Mac announcements, it's evident that the company is ushering in a new era of computing. The integration of powerful hardware, innovative software, and a commitment to sustainability places Apple's Mac lineup at the forefront of technological advancement. With the MacBook Pro reimagined for unparalleled performance and macOS Monterey redefining cross-device experiences, users can look forward to a computing landscape that's more integrated, powerful, and accessible than ever before. Apple's unwavering pursuit of innovation continues to reshape the world of technology, leaving us eagerly awaiting the next chapter in its transformative journey.