Malware, ransomware, and phishing scams afflict Windows since it is the most widely used PC operating system. Antivirus Software For Windows 11 PC is essential to keep your computer safe. Here is the Anonymous Hackers 2022 recommended Windows 11 antivirus software list. 
1. Kaspersky

There's no doubt that Kaspersky performs a good job because it's one of the market leaders. Although Kaspersky has been the subject of several rumours concerning their ties, this antivirus is still an outstanding choice for protecting your computer from all types of online threats. It performed flawlessly in recent lab testing when spotting widespread malware. A privacy protection guard feature is also included in the bundle, and it alerts you if someone is attempting to gather your data. Online payments can be protected with the use of a secure money option.
2. Bitdefender

Compared to the more widely known names in antivirus software, Bitdefender stands out for its outstanding performance, real-time security, and other safety features. In addition, there is a free edition for individuals on a limited budget. Bitdefender's Advanced Threat Defense program monitors all processes on the device. In addition, there is a Ransomware Mitigation feature that can detect ransomware on your system. Additionally, anti-phishing and anti-spam filters, webcam and microphone protection, and other security precautions are in place. There is also a password manager and a file shredder in the package.
3. Norton 360

One of the greatest antivirus software for Windows 11 is Norton, packed with features. However, despite the abundance of other capabilities, it excels in its core functions, including malware detection and real-time security. It has all the features you could ask for in an antivirus. Cyber threats are detected by Norton using artificial intelligence (AI). This software protects malware, spyware, ransomware, and viruses. To assist you in avoiding potentially harmful connections, it features the Norton Safe Web tool. Isolation Mode allows you to avoid clicking on hazardous websites if you must. Even if a place is known to be dangerous, this helps to mitigate the damage.
4. TotalAV Antivirus

TotalAV is one of the finest antivirus programs for Windows 11 because of its excellent ability to identify and remove cyber threats. TotalAV is a cutting-edge solution that's tough on viruses but easy on your pocketbook, thanks to its free basic edition. The pricier plans, once again, offer greater security options. Real-time security is built into TotalAV and is always active by default. The WebShield function protects malware, ransomware, and phishing emails. It also blocks websites that have been identified as harmful. The Safe Browsing VPN function is included in the more costly plans. It doesn't disturb you by slowing down your browsing experience, and it has unlimited data. On the other hand, Secure Password Vault is only available as part of the most costly package. Login credentials can be saved and retrieved using this tool. It's not difficult to get your head around the application. TotalAV is there for you if you run into any problems with the user interface. They offer phone, email, and live chat for their customers' convenience. TotalAV's costs are reasonable in light of its stellar reputation as an antiviral powerhouse. Additionally, you can use the free edition to acquire a feel for the software before investing in a paid subscription.
5. Avira Antivirus

You should choose Avira if you want the finest free antivirus software for Windows 11. As a result, while the free plan does include a few additional perks, the paid subscription gives a slew of additional benefits. Avira's real-time protection is built into every version. This feature keeps tabs on the files you interact with and alerts you if you're at risk. An additional plus is the high degree of accuracy Avira's malware detection rates have been validated. All test samples were successfully blocked throughout July and August in 2021. Web and email protection are also included in Avira's security measures. Phishing assaults, browser hijackers, and viruses in attachments are no match for this security feature.
6. McAfee Total Protection 

McAfee Total Protection is no surprise on the list of the best antivirus programs. Users and experts alike have praised it as one of the greatest antivirus programs on the market. Due to its useful features and simple setup, it's a popular choice for many. McAfee has a ransom guard program that provides real-time protection against ransomware that runs in the background. The Antivirus has a vulnerability scanner that checks for and installs any upcoming security updates. The shredder tool ensures that thieves cannot recover the files you remove, and the QuickClean option also cleans your computer.
7. ESET NOD32 

ESET antivirus has been tested by independent labs and has shown excellent performance, protection, and usability. What a great name for a product: Essential Security Against Evolving Threats. Protecting your device data from being forcibly encrypted is a feature of ESET ransomware protection. A banking and privacy protection feature is also included in the app. As soon as you visit a financial website, it begins to function. It protects your financial information from being leaked. It's possible to download ESET software for Windows, Mac OS X, Android, and Linux. With this anti-theft feature, you can also access your stolen laptop's location and even its webcam. Such functions as emergency access and breach monitoring are missing from this device.
8.  Windows Defender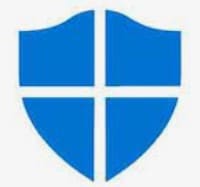 Windows Defender is the first item on the list. Microsoft's built-in Antivirus for Windows 11 is called Windows Defender. If you're just a regular Windows user who takes precautions to keep your computer safe, you don't need additional antivirus software. Your machine is scanned regularly by the free Microsoft Defender Antivirus Software. It also alerts you immediately if it detects any strange activity.
9. Sophos Home Security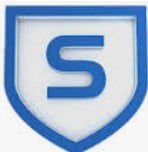 Another reputable and free antivirus program is Sophos Home, which protects three Windows PCs. There is also a dedicated malware removal tool provided by Sophos Home that can troubleshoot and clean your affected computer. While shopping or banking online, the free Antivirus protects you from phishing and hacking.
10. Malwarebytes

Consider Malwarebytes Free, a free anti-malware application. When it was originally called Malwarebytes Anti-Malware, the software did an amazing job of eliminating malware and other unwanted files and applications from your computer. Please be aware that Malwarebytes Free does not protect your PC from infection like the other antivirus programs discussed here.