Website security, the most important topic in today's time. The websites those are not encrypted by SSL(Secure Socket Layer), hackers can hack easily. Yes, we are most probably discuss the WordPress website. The chances are very high for the attackers to crack the WordPress website. To protect your website from the attacker, we are going to share important things with our readers how to protect non secure website from hackers.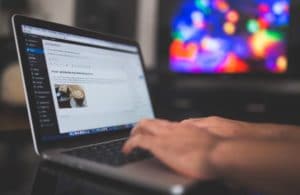 Security standard of the website is increased, website owners use high standard 128bit and 248-bit secure encryption to secure their website. These are very high-end encryption standard so its impossible for the attackers to generate any kind of online attack.
But those who don't have use that kind of encryption for their website can face any kind of online threat like DDOS attack issue, Brute Force attack, SQL injection etc. This thing happens because they don't have these kinds of encryption standard. If the website owner does have a secure layer for his website, the data travel through the website encrypted by the 128bit or 246bit layer. So it's a bit impossible for an attacker to attack the website.
Don't worry who don't have buy secure encryption layer, we have a solution for them how you can protect your website from these kinds of online threats. Below are the steps you can use to protect your website from online attacks.
1). If your website is in WordPress change the login URL of your website. Most of the WordPress website default admin URL looks like http://www.abc/wp-admin/. This will cause a password attack issue. Hackers first choice for WordPress attack is admin panel default URL. So don't need to do change any kind of coding. Do one thing just install the plugin WPS Hide Login. After the installation, open the plugin which is available in the setting section of the website. Now change the login URL default name to secret name what you do you want to use for the login. Likewise, you can add any kind of name what do you want. After that, save it. It will change your default login URL which you were using previously. Now you can use your custom URL for the login.

2). For any kind of online protection, you can install Wordfence plugin from the WordPress website. This is one the best plugin for the online defense. It can create a custom firewall, security scan, and IP block and other option for your website. It is also recommended by the anonymous group. It can also protect your website from the online bots traffic. Wordfence also mentioned it wouldn't block the search engine bots but it can protect the website against any of harmful bots created by the attacker.

3). Limit login Attempt is one of the best plugin to protect your website from login attacker attempt. Those hackers who do want to login to your admin panel. It can basically work like if someone is in your website login panel and want to generate more dictionary attack if he trying to do more login attempt, this plugin will automatically lock the website admin panel for next 12 hours. But it can also create a problem for you, if someone attack on your website, it will also block your login and won't show you WordPress admin panel. So be aware of that.
Also, don't install the unwanted plugin from the third party source. Always install the plugin form the WordPress official website. These are the few important things which are very important for those who do have the nonsecure website.