Apple's commitment to innovation has been a driving force behind its macOS updates, consistently introducing new features that elevate the user experience. With the release of macOS Mavericks, Apple continues this tradition, offering a range of advancements designed to enhance productivity, creativity, and security.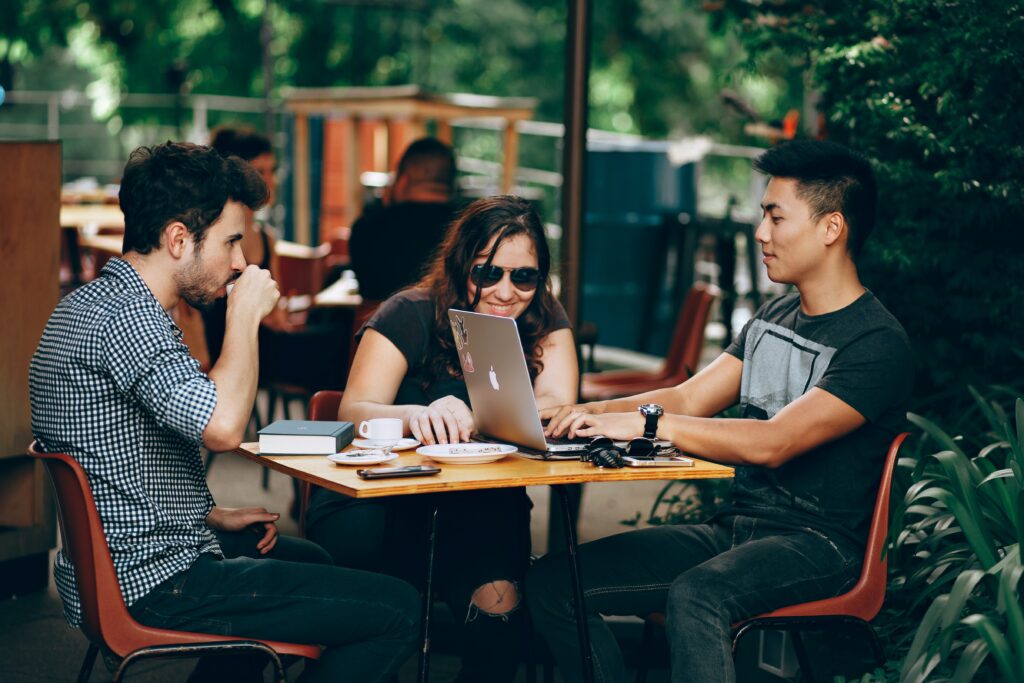 In this article, we dive into the latest innovations and features of macOS Mavericks and how they contribute to a more seamless and enriched computing journey.
1. Redesigned Interface: Aesthetic Excellence
One of the standout features of macOS Mavericks is its refined interface. The system-wide design overhaul brings a fresh aesthetic to the operating system, with enhancements in typography, icons, and animations. This visual update not only offers a more modern look but also contributes to a smoother and more cohesive user experience.
2. Finder Tabs and Tags: Organizational Bliss
macOS Mavericks introduces Finder Tabs, allowing users to organize their file browsing experience by grouping multiple Finder windows into a single window with tabs. This feature streamlines multitasking, reduces clutter, and simplifies navigation. Additionally, the introduction of Tags provides an innovative way to categorize and locate files quickly, enhancing organization and productivity.
3. Multiple Displays: Improved Multitasking
For users who rely on multiple displays, macOS Mavericks offers enhanced support. The menu bar and Dock are now available on each display, making it more intuitive to work across screens. The ability to use AirPlay Mirroring to Apple TV wirelessly further enriches the multi-display experience, enabling seamless presentations and content sharing.
4. App Nap: Energy Efficiency
Energy efficiency is a core concern for modern computing, and macOS Mavericks addresses this with the introduction of App Nap. This feature automatically detects when apps are not actively being used and reduces their power consumption, optimizing energy usage and extending battery life on portable devices.
5. Compressed Memory: Enhanced Performance
To enhance performance and responsiveness, macOS Mavericks introduces Compressed Memory. This feature efficiently manages system memory by compressing data, allowing more memory to be available for active tasks. The result is improved overall system performance and smoother multitasking.
6. Safari Enhancements: Smarter Browsing
Safari, Apple's web browser, receives significant enhancements in macOS Mavericks. With faster JavaScript performance, improved memory usage, and reduced energy consumption, Safari offers a snappier and more efficient browsing experience. The integration of Shared Links and Reading List further enhances content discovery and organization.
7. iCloud Keychain: Seamless Password Management
Password management becomes a breeze with iCloud Keychain in macOS Mavericks. This feature securely stores passwords, credit card information, and Wi-Fi credentials across your devices, ensuring that you have easy access to your information while maintaining high levels of security.
8. Maps and iBooks: Seamless Integration
macOS Mavericks seamlessly integrates Maps and iBooks, bringing these popular iOS apps to the Mac platform. Maps allows users to search for locations, get directions, and view 3D flyover tours, while iBooks transforms your Mac into an e-reader, enabling you to access your digital library and purchase new books with ease.
9. Enhanced Notifications: Improved Interactions
The Notification Center in macOS Mavericks is enhanced, offering interactive notifications that allow you to respond to messages, emails, and calendar invitations directly from the notification banner. This feature streamlines communication and task management, reducing the need to switch between apps.
10. Security and Privacy: Gatekeeper and App Store Improvements
macOS Mavericks prioritizes security and privacy with advancements like Gatekeeper, which ensures that downloaded apps are from trusted sources. Additionally, the Mac App Store receives improvements, making it easier to discover, download, and update apps while maintaining high security standards.
Conclusion
macOS Mavericks stands as a testament to Apple's dedication to innovation and user experience. With its refined interface, organizational features, enhanced performance, and seamless integration of new apps, macOS Mavericks elevates the way users interact with their Mac computers. By prioritizing aesthetics, efficiency, security, and convenience, Apple continues to shape the digital landscape, creating an environment where users can navigate, create, and collaborate with confidence. As macOS evolves, the legacy of Mavericks will undoubtedly inspire future innovations that redefine the boundaries of what's possible on the Mac platform.