A virus is the main threat in the computer system. Most of the time the virus comes from the Internet while you're surfing the suspicious website or plug the affected pen drive in your computer system. In this topic, we are going to share with our readers, how to protect your system from a harmful computer virus.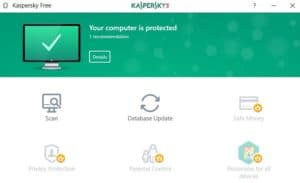 Last time when Ransomeware hit the computers, most of the windows systems were affected. The main reason why windows systems are less secure? because most of the work done in the windows system without using commands. Windows systems are basically graphical base OS. But in the Linux, most of the work done through commands. This is the main reason that's why Linux more secure than Windows operating systems.
No need to install antivirus in the Linux it is basically designed to protect any kind of malware attacks. It can handle any kind of online attacks. But in the Windows XP, Windows Vista, Windows 7, Window 8 Operating System you need to install an antivirus program to protect against the online threat. Our recommendation for all of our readers, use Kaspersky antivirus. This is one of the best free antivirus software freely available on the internet.
We have chosen this antivirus because another antivirus like, avast slows your system and this is a very terrible thing. But in the windows 10, you don't need to install the antivirus program. Because it's basically designed to fight against any kind of online and offline threat. But we recommend you to install this antivirus program in your personal system.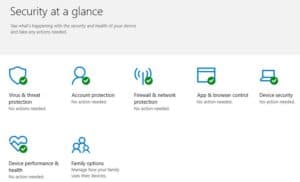 You only need to do is, update your windows defender regularly. It can protect your system automatically and scan it on regular basis. Also, its recommend that you can update your windows system on regular basis. Then it will able to protect your system from the latest threat.
If you want to know more like how to remove shortcut virus read our other article on windows system protection.