Tor, The onion router, or you can call it one of the safest browsers available on the internet. When you surf the internet most of the other browsers may steal your credentials through cookies,location, etc. Tor is the only browser available on the internet that provides complete control when your browse any of website. You can also read our complete guide about "how does tor works"
Today we are going to share with you the way that you can use to install the Tor browser in the Kali Linux. Below are the steps which you can follow to install the onion router into your Kali Linux machine.
1. First, open your browser and open the Tor official website.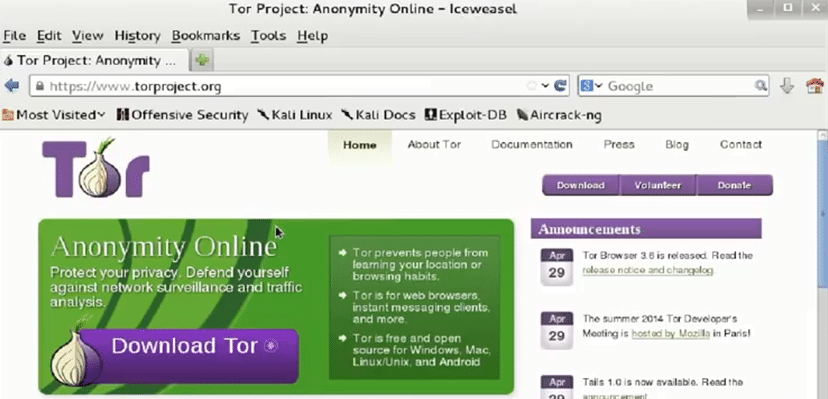 2. Now you can download the Tor Linux Bundle here. And save it into your hard drive. We are saving this file on the desktop.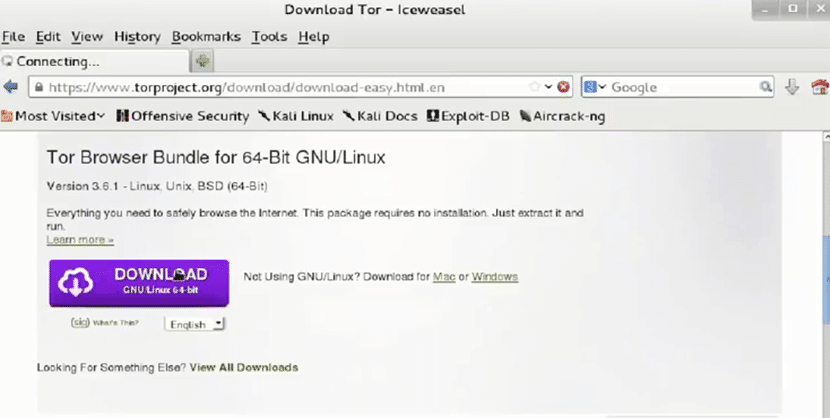 3. Open the kali Linux terminal and select the directory where you have placed Tor downloaded bundle. We can use the "CD" command to select the directory. We have placed the downloaded file on the desktop. So we have selected a desktop.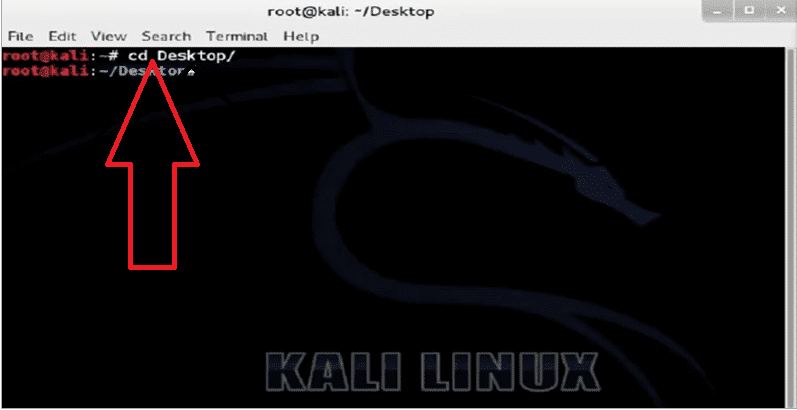 4. To extract the file you can execute this command "tar (space)–xvf (Space) (name the downloaded file)" .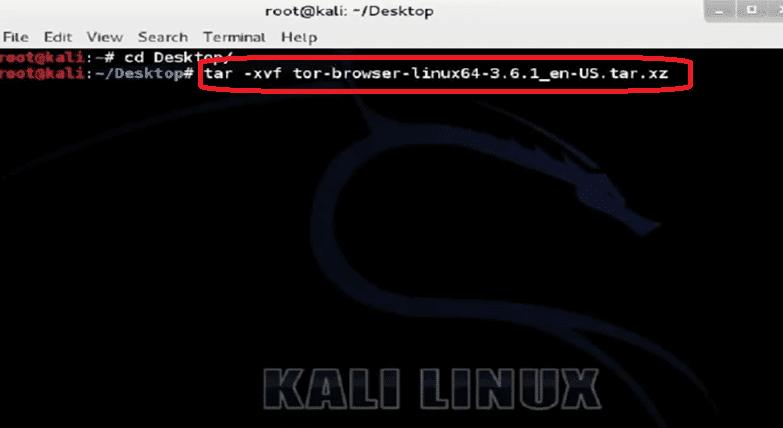 5. Once all file extracts you will automatically see the tor extracted folder on your desktop.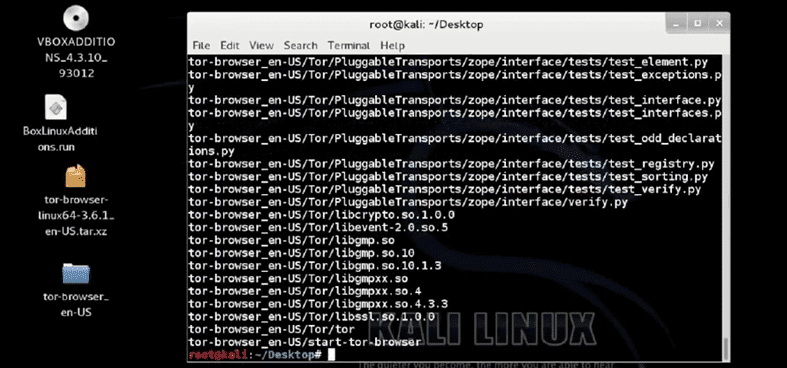 6. Sometimes it gives error when you open up the browser in the folder. It asks "Tor browser should be run as root".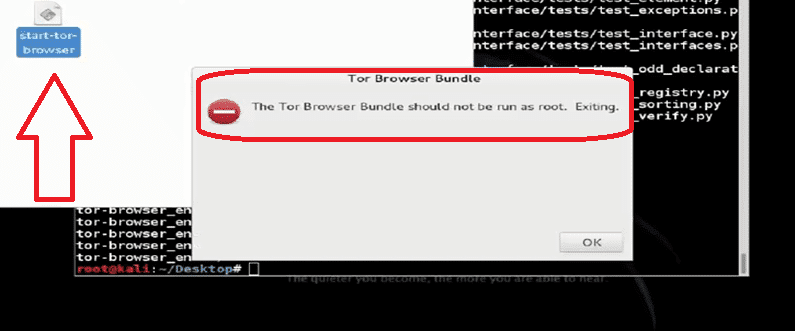 7. Now we need to bypass the error. You can select that file and open up with another application called leaf pad which is Linux Notepad.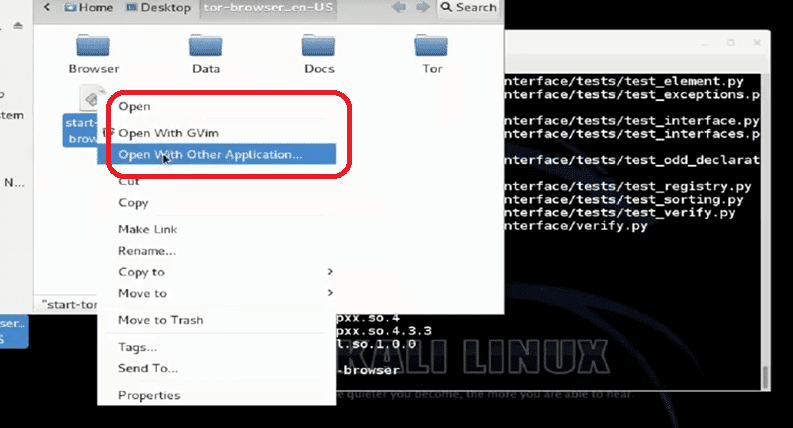 8. Now you can find some code on this page.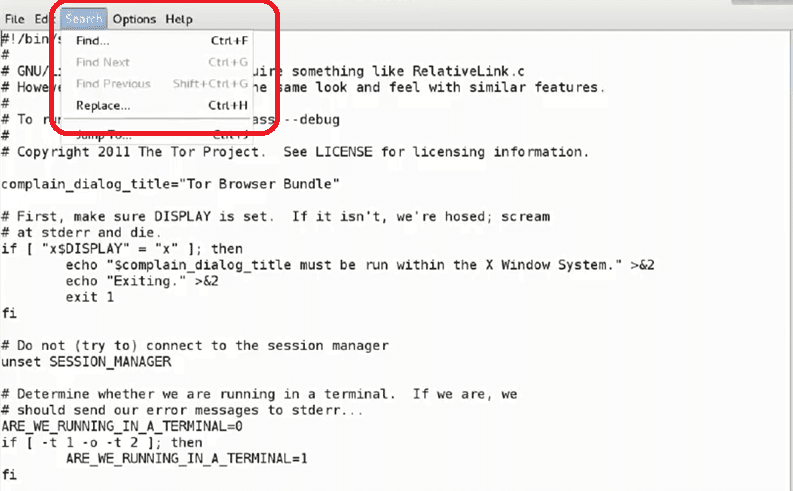 9. Go to search and Type "root" and change the 0 value to 1 and then save it.

10. Now you can open the browser the same which you had open previously. It will work. If it gives you an error like this you need to do some changes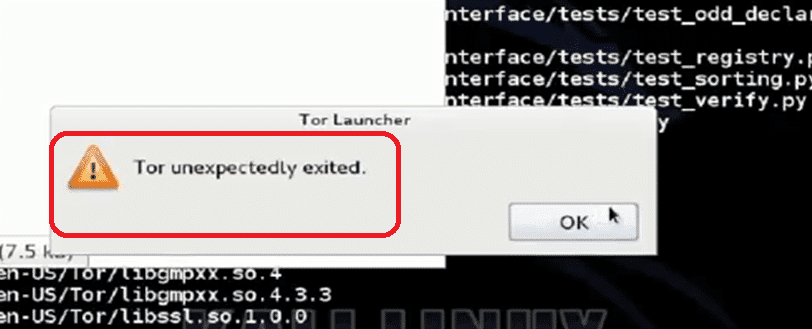 11. Make sure you are in the directory where tor file placed then type "ls" and then type following command "chown –R root * " and press enter.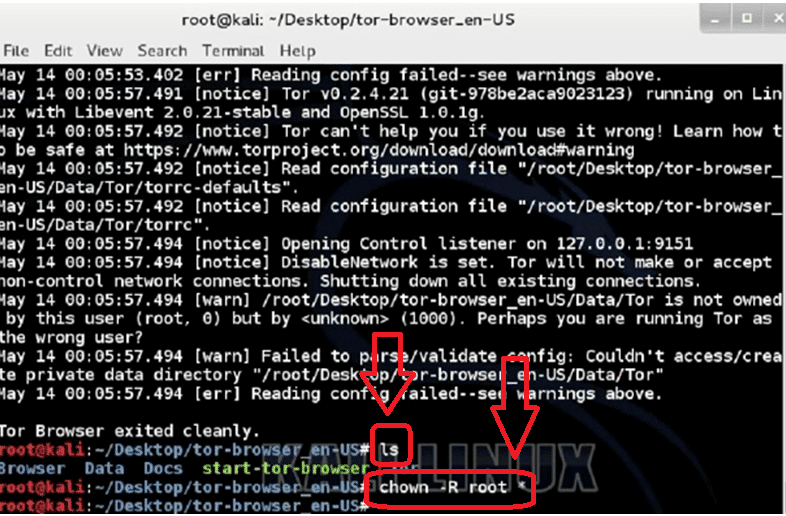 When this command will execute Tor will working.
Conclusion: Kali linux installation is total terminal based. Make sure you can use exact command. For a more interesting article about the kali Linux, Be with us regularly.